Your Source for Creative & Effective Signs
Our Sign & Post Services
Note: For the past 10 years, we've been successful in holding the line on the prices will had to charge for our services. However, this past year market increases on materials to gasoline necessitates that we increase our fees on March 1st 2022 by $5.00. Specifically, an installation will become $50, Fixes/ Moves will change to $30 and our hourly rate for custom signs and Billboards will become $60 per hour.
We will continue to meet your sign needs as promptly and professionally as possible; as always, we value the business relationships we have with each and every one of you and we pride ourselves in our customer service.
Installation of Post & Sign: $50.00 within our Normal Service Area. Surcharges do apply to our Extended Service Area on top of the installation fee. Our Colonial Posts (Swing Arm Posts) are 4" x 4" x 8' wooden post, painted white. Prices are based on a 6 month lease period.
Move of post at the same address: an additional $30 to reset the post where an install has already occurred.
Fix/Reset: We reserve the right to charge a fix fee $30.
Renewal of post: We charge $25 per post for a further 6 months lease period. You will be contacted at the beginning of the renewal month to ask the status of the post(s) and whether you would like to renew for a further lease period or have the ost pulled.
New Agent: We will gladly pick up your signs at no charge the first time. We will be glad to store them for future use however, we request that you keep 1-2 panels just in case we have an extra post, are in the area and can install same day. We will contact you for your billing information and ONLY bill after we have completed the work.
Remove Post from Property: No charge. Prompt notification of post removal is greatly appreciated. We prefer to retrieve our posts rather than charge MIA/Broken post fees. We will ask the Realtor to reach out to the new homeowner to find the missing post
Missing In Action /Broken post fee is $150.00. Posts are the assets of Sign Guy Inc. and are not transferable between houses or agents.
Free storage of real estate signs - We clean and store your signs.
Pick up fee for Billboards: $50.00 within normal service area.
Billboard Installations (using wooden 4"x4" posts): Please contact us via email for a quote.
Please note: All Billboards and specialty signs are only done on Weekends.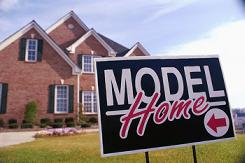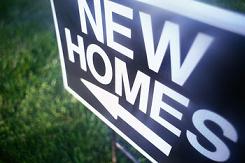 Call us for commercial signs and real estate advertisement sign posts.